My name is Marvin Glenn.  I am a full-time freelance Web and Graphic designer who specializes in creating  jaw-dropping web pages that are both high in quality AND optimized for search engines.  I have been in the field for nearly 10 years and I am passionate about my work! I have helped many clients improve their businesses by providing premium quality, low cost, effective web solutions.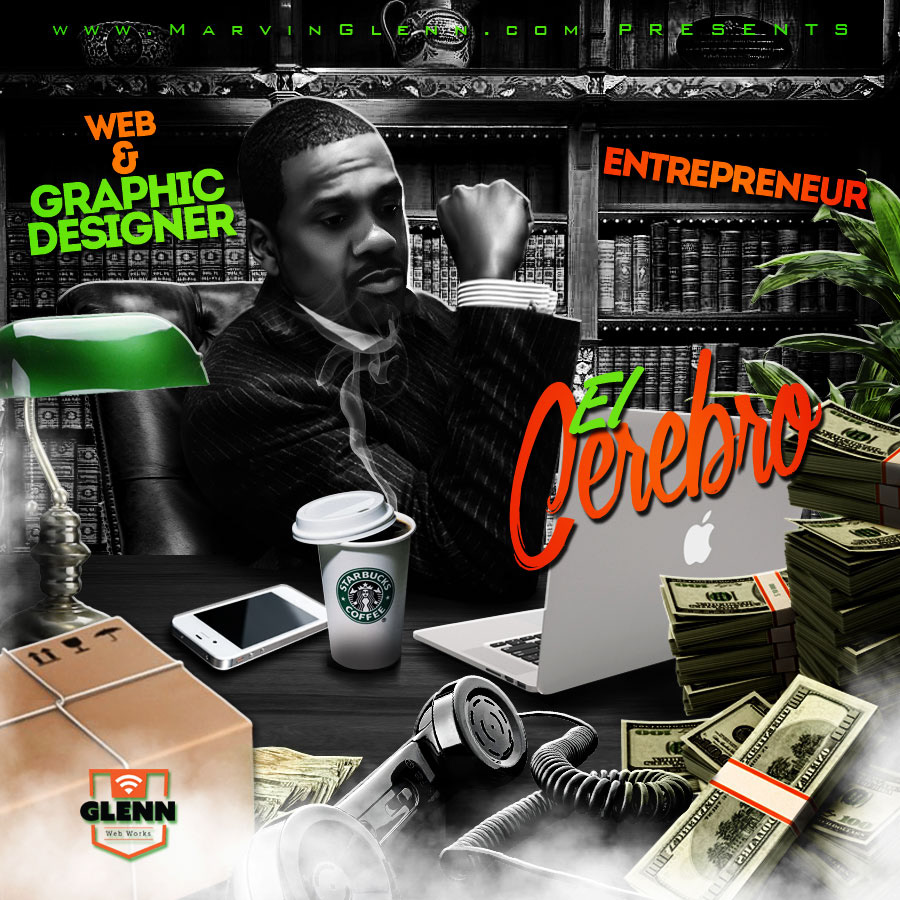 There's absolutely no need to continue searching for a web designer.  I can manage your entire project from start to finish. I offer a wide range of graphic and web design services and I work hard to provide my clients with the best quality projects. It doesn't matter if you hire me for a small graphic design job – or a large eCommerce website – I won't stop working until you're 100% satisfied.
I maintain strong communication with clients at all times, I know it's important for you to be kept "in the loop". I also adhere to all deadlines set, allowing for a smooth work flow on every project I undertake.
Web Design & Development:
I work with an array of content management systems, including Adobe Muse, Joomla and WordPress. To date, I have designed over fifty different websites – including eCommerce websites, corporate sites, and portfolio websites. If you're looking for a professional, attractive website design built on an easy-to-use CMS, I can help you.
I've designed an array of logos for my clients, including logos for eCommerce websites, startup businesses and more. Before commencing work on your logo design, I will consult carefully with you to ensure the design embodies your specific requirements. Typically I will provide you with multiple concepts, allowing you to choose the best design for your business. If you're looking for a professional logo design that won't break the bank, let me take care of it for you!
I have a strong track record of providing my clients with quality graphic designs – from letterheads and business cards, to website concepts and info-graphics. I have a close eye for detail and I'll work hard until everything looks the way it should – creating a graphic that you'll be proud of.
My goal is to create an exciting, stress-free experience throughout the design process.  I have helped many individuals and organizations make effective use of technology in order to achieve exceptional results and I can do the same for you.
If you are looking for someone who can breathe life into your ideas, and transform your vision into reality, contact me...
MAKE YOUR NEXT MOVE, YOUR BEST MOVE.